Elliot Stevens filmed in the new rollerblading VOD by Australian cinematographer Dom West. The work on the video lasted for 2 years.
The video is available through Sellfy for $5.
This is what Elliot wrote on his Instagram:
In February 2017 Myself & The Bebs left the grey skies of the North of England for the sun kissed east coast of Australia. Moving your life to the opposite side of the world for a couple of years may seem daunting to most, but when you've got Coogee beach on your doorstep and a crew of friends waiting for you at The Pav, it's really not so bad. You can now buy my new VOD @dom_west_, myself and the lads in Sydney have been working on from my time spent there. Can't say how sureal this is to finally see the finished product on something we worked so hard on and also what a pleasure it was to spend the time putting this together with @dom_west_ I love you man, you're a bloody sik caant. Shout out to all the Sydney crew and all the beautiful people that made our 2 years there so special. To @adamkola for capturing a lot of these moments and making the posters. www.dom-west.com ❤️🍻🌴☀️👌 @vine_st_cinema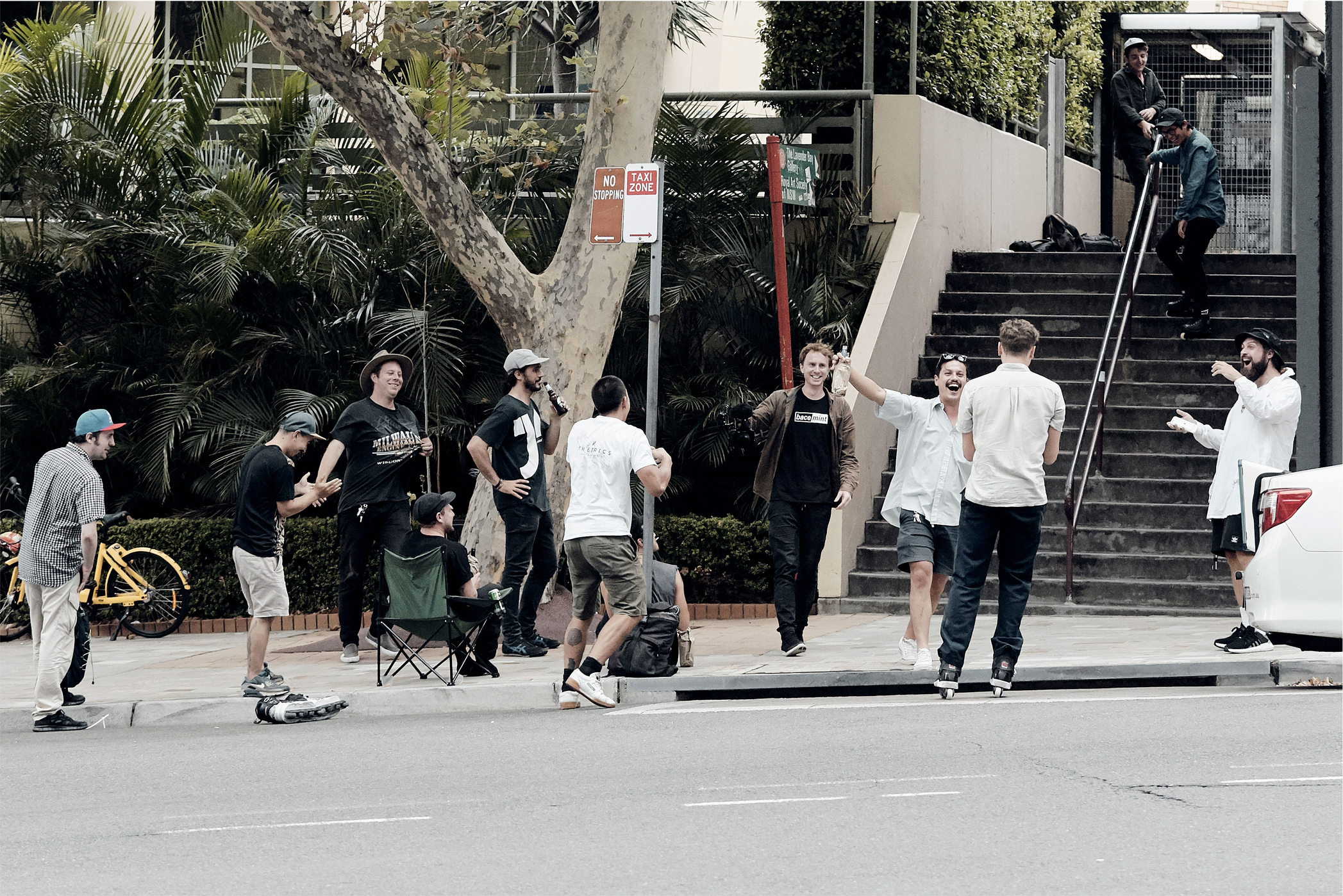 Photographer Adam Kola made some photos in addition to VOD. Here's what he wrote on his Instagram:
When you have a solid 'crew' these friends will see you at rock bottom to elevated highs within minutes of each other on a daily basis. I've seen grown men weep at handrails due to frustration of not landing a trick.
This is, in my opinion the underlying fortune of subcultures and activities such as 'aggressive' in line skating. Bonds are not usually formed this strongly and its something that needs to be celebrated and exposed.
This photo of @elliot_stevens just after he landed back to back hammers in North Sydney whilst filming for his new VOD with @dom_west_ hopefully epitomises what im trying to explain.
VOD now available including a few posters for your printing pleasure.
Duration: 7:23
Watch the short trailer of Elliot Stevens X Sydney VOD now.